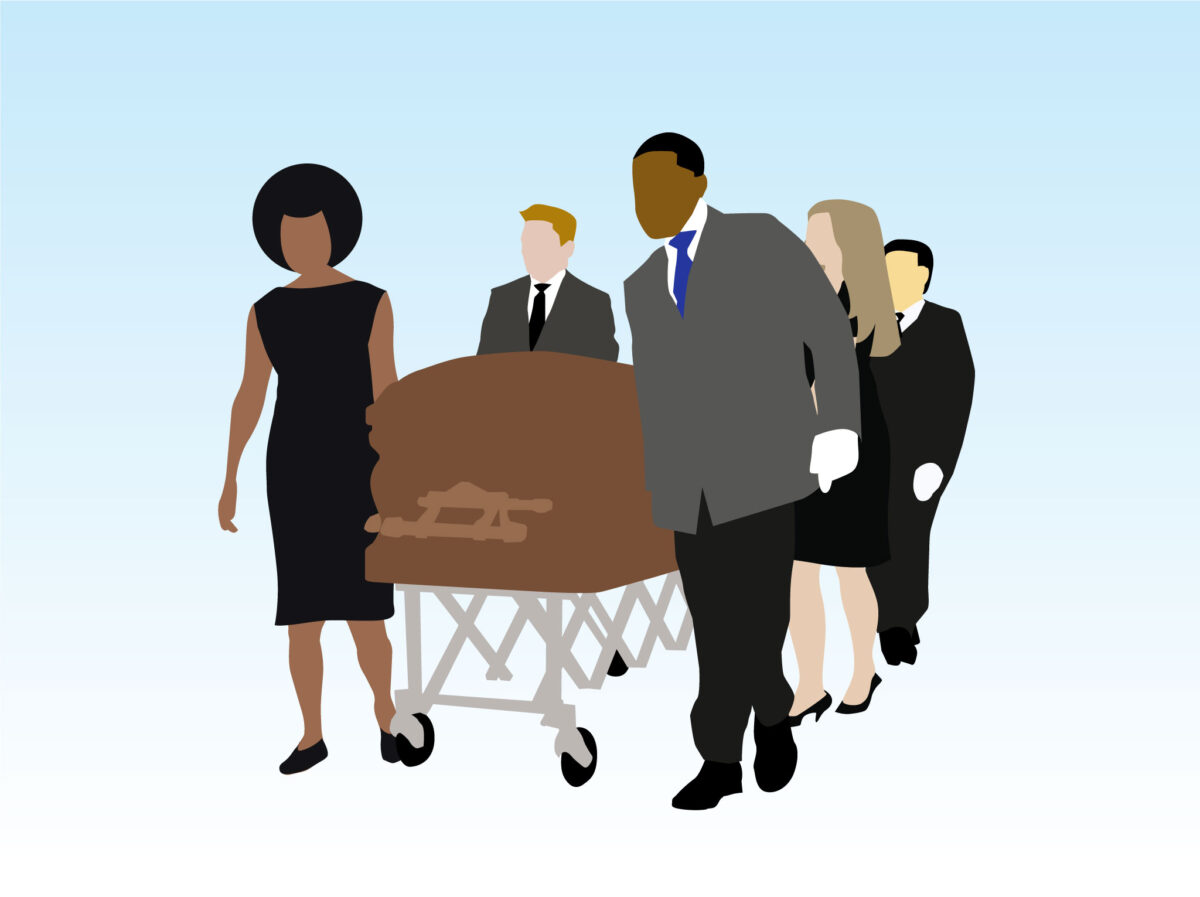 Registrar's Decision: Benjamin's directed to pay back its 10% fee on memorial donations to charities, and disclose the fee on its websites' price lists
Update – April 3, 2023 – The Registrar's Directive is currently under judicial review before the Divisional Court.  A hearing will be held on Tuesday, May 23, 2023 to determine the matter.
The Registrar has issued a decision to a Toronto funeral home to pay back a 10 per cent fee charged on memorial donations to a charitable foundation, controlled by the owners of Benjamin's Park Memorial Chapel.
The Registrar of the Funeral, Burial and Cremation Services Act, 2002 (FBCSA) is also the CEO of the Bereavement Authority of Ontario (BAO), which received a complaint in May from a grieving family about Benjamin's Park Memorial Chapel, 2401 Steeles Ave. West.
In his decisions issued on July 28 and 29, the Registrar has instructed Benjamin's to:
Release all donations collected in memory of the deceased, as stipulated in the family's contract with Benjamin's, to the charities specified by the family
Refund the 10 per cent fee charged on all donations made through Benjamin's Foundation, going back to Jan. 1, 2016
Include the 10 per cent fee in Benjamin's price lists as published on its websites for the Chapel and for Hebrew Basic Burial
Publish the 10 per cent fee in any obituary listing that utilizes Benjamin's Foundation web link for donations
Provide verification to the BAO that these requirements have been met and fulfilled within five business days from the receipt of the Registrar's letter of July 29
Release all retained fees to the affected families' charities of choice no later than Jan. 31, 2023.
Failure to comply may result in a Registrar's action, which includes licence conditions, suspension, or revocation.
…………………….
Previous Registrar's Decisions, related to inappropriate extra fees charged to grieving families by Benjamin's in 2020 and 2021, directed the funeral home to:
Reimburse all consumers who were charged a "Special Care Fee" when the death was not COVID-19 related
Reimburse all consumers charged transfer fees over and above the cost listed on Benjamin's price list
Submit a listing with proof of reimbursements to the BAO for all consumers who meet the above criteria.
Benjamin's complied with these Registrar's Decisions in April of 2022.
The funeral home has completed 258 refunds to consumers totalling $75,918 (plus HST).
Media contact
David.Brazeau@TheBAO.ca
Manager, Communications
Bereavement Authority of Ontario