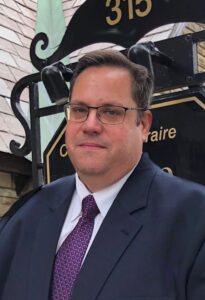 Scott Miller
Director
Scott Miller is a past President of the Ontario Funeral Services Association and for many years was the Legislative Co-Chair.
He is the General Manager of Hulse, Playfair and McGarry Funeral Home in Ottawa, Ontario and has been a licensed funeral director for more than 30 years.
Scott serves as a Director with the Ottawa Executive Association.
He was also a member of the former Board of Funeral Services where he served as the Chair of Licensing.