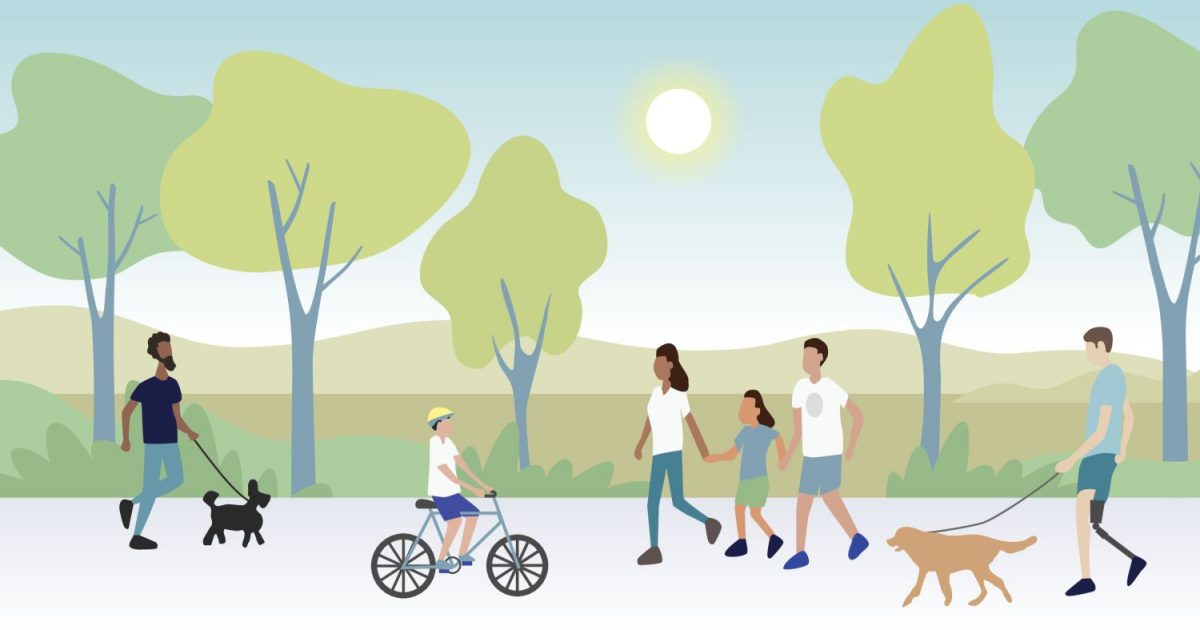 Notice to the Profession – 60-day Notice: Licence fee increase begins on July 1, 2023
By Jim Cassimatis
Interim CEO/Registrar, BAO
Your Bereavement Authority of Ontario (BAO) licensing fees will be increasing starting on July 1, 2023.
My announcement here is to give you an official notice to plan accordingly for the fee increase that will begin in 60 days. The fee increase is for the 2024 licensing year, keeping in mind that your operator licence renewal fees are based on the prior 12 months of activity (number of deaths registered, cremations, hydrolysis, scatterings, or interments).
This means that the increased fee will be applied only to activities conducted after July 1, 2023, and the total 2024 licence renewal fee will be calculated by blending two fees – for activities conducted before and after July 1, 2023.
The fee increase is needed to implement and sustain the BAO's strategic plan objectives, including *51 action items in recommendations by the Office of the Auditor General of Ontario directed at the BAO. We've already implemented, or are in the process of implementing, 86 per cent of the action items to accomplish the Auditor General's recommendations.
(*This includes 36 action items directed at the BAO, 11 action items directed at the BAO and the Ministry of Public and Business Service Delivery and 4 action items directed at the BAO and other ministries and parties.)
Two components of the increase
As proposed in my Feb. 6 LifeLine newsletter message to you, the fee increase has two components:
For Personal Licensees – The fee increase for personal licence renewal fees is 7.6 per cent to cover inflation. The inflationary increase also applies to:

All licence application fees
Internship registration fees
Entry-to-practice examination fees
Jurisprudence examination fees
Examination retry fees
All late fees
Replacement fees for personal pocket and wall licences

For Business Operators – The fee increase includes an inflationary increase, plus an increase to cover the BAO's growth obligations related to its strategic plan objectives and recommendations of the Auditor General. The fees would be equalized among operator types:

Cemeteries, crematoriums and hydrolysis facilities would pay $30 total per death (up from $13.63 per death, and eliminating the $17.04 base fee) and no base fee

Funeral establishments and transfer services with 10 or more deaths registered in the previous 12 months would pay $30 total per death registered (up from $18.18 per death registered, and eliminating the $227.20 base fee) and no base fee
There will be a $300 licensing flat fee for the funeral establishments and transfer services who have fewer than 10 deaths in a year. They would be exempt from the $30 per 'call' fee. This will be an increase from the $227.20 base fee, but will eliminate the $18.18 fee per death registered.
Cemeteries with fewer than 10 interments will continue to be fee exempt.
Benefits to you

The improvements we've made in the last year and a half, plus those to come, include benefits to you as personal and business licensees, including:
The sharing of analytical data with you, reported from the BAO's reengineered and modern regulatory management system, currently in development. In 2024 and onward, data analytics about our sector can be parsed regionally and provincially in many ways to inform you and your business about:

Trends in numbers of 'calls' by funeral directors/establishments and transfer services
Changes in the number of burials, cremations and hydrolysis compared to previous years
Increases and decreases in the number of licensees in your area
Inspection outcomes data
Numbers of new and all service providers in your area

Additional BAO staff to address our increased workload better serving you in licensing, complaints, financial compliance and inspections, as well as other areas, to support both the licensee community and the public
Extra guidance, reminders and answering questions from licensees by our licensing team
A refined risk-based inspections process to focus our actions and efforts on those licensees who may require additional support. (While this is ultimately a consumer-oriented action, it also serves to resolve issues and improve public perception of the sector.)
Extra guidance to small cemeteries by our expanded financial compliance team, which very much includes person-to-person support in completing BAO annual licensure forms and addressing the requirements of Care and Maintenance Funds
I acknowledge that the fee increase is a blunt instrument equalizing fees paid by operators of funeral establishments, transfer services, cemeteries, crematoriums and hydrolysis facilities. I anticipate that your responses and comments provided in our 35-day survey, which closed at the end of the day on March 13, could inform possible fee changes in the next year.
Reflecting your survey responses
Of the 452 of you who chose to take the licensee survey, almost half – 214 or 47.3 per cent – said "Yes" they understand the need for the fee increase. (126 or 27.9 per cent said "No" they don't understand and 112 or 24.8 per cent said they were "Undecided".)
Here are the results of our licensee and public surveys for your information. (Interest in the public survey was very low, despite having promoted it directly to almost 20,000 people.)
Fee cost recovery

Remember that as business operators you may increase your prices to recover the cost of the operator licensing fee. Fees have always been a cost of doing business, but starting on July 1, 2023 they may be made public.

BAO fee may be listed in contracts & your price list

An overwhelming majority of you told us you would prefer that you could show families (consumers) the BAO licensing fee as a line item included in your:
Business service contracts with consumers, and
Price list – on your website and in print
We heard you loud and clear.
Of the 442 licensees who answered the survey question about whether the BAO per death fee should be included as a line item in your contracts with consumers and in your online and printed price list – 296 or 67 per cent said "Yes" they would prefer this. (63 or 14.3 per cent said "No" and 83 or 18.8 per cent said they were "Undecided".)
BAO fees may be made public
Starting on July 1, 2023, licensed operators may choose to charge the BAO licensing fee as a standalone fee. Those who do, must disclose it on business contracts with consumers and may include it in online and printed price lists for consumers to see.
A Registrar's Notice to the Profession will follow shortly on how licensees may display the fee on contracts and price lists.
Thank you
I know a fee increase is not generally seen as good news for licensees. Please know that it is being implemented out of necessity and ultimately to better serve the public and you as professionals.
I thank you all for your professionalism and for serving families with the utmost of care and respect as you do every day.