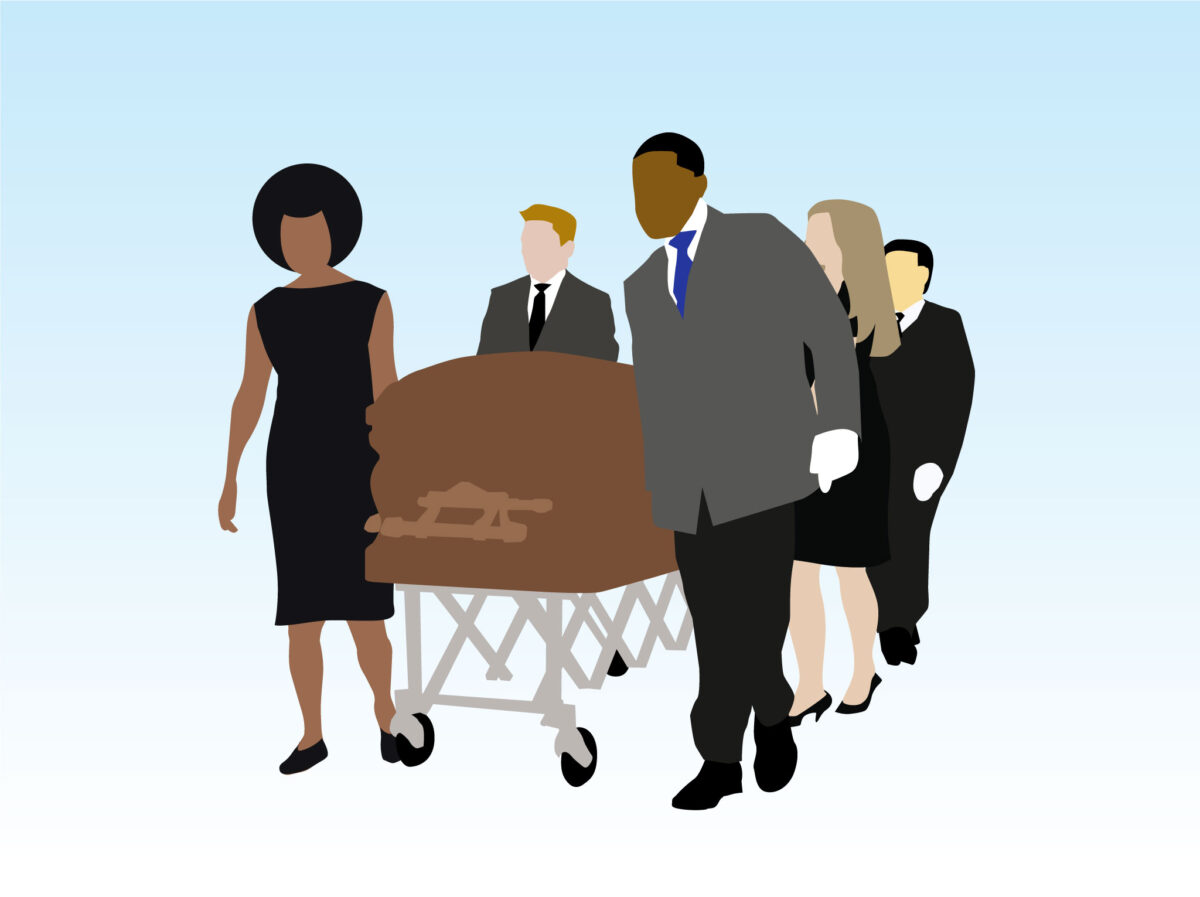 Changes families are facing in their grief during the COVID-19 pandemic
April 17, 2020 – revised April 22, 2020
Families are hurting during the pandemic when it comes to grief and mourning with the new safety measures put in place. Unfortunately, the measures are entirely necessary.
Families are restricted to greatly reduced numbers of relatives and friends at gatherings and formal grieving at funeral homes, because of the safety measures put into place by the Bereavement Authority of Ontario (BAO) and by the government.
The BAO realizes how difficult this is on families. All of the measures are aimed at providing everyone with the greatest level of safety to minimize the risk of spreading the COVID-19 virus. Among the new measures in place are:
The 10-person maximum limitation of people, not counting funeral staff, on funeral establishment property or within the entire funeral home for all funerals and visitations – not just those in which a person has died of COVID-19 or is suspected to have died from it.
Physical distancing at all funerals and visitations: Two metres between each person.
If the deceased person has died of COVID-19, or is suspected to have died from it: The BAO advises that the family not hug or touch the body.
Some funerals and cremations are conducted online through video services. Our bereavement sector licensees are being innovative to help families in Ontario and abroad.
The Expedited Death Response, introduced by the Office of the Chief Coroner for Ontario on Tuesday, April 14, 2020, means that families now need to choose their funeral home immediately upon the death of a loved one in hospital or long-term care facility in order to expedite disposition of the deceased. The focus here is to prevent the sad state of stockpiling deceased loved ones, which is occurring in other countries during this pandemic.
In-person witnessing at cremations is prohibited as of April 22, meaning no one other than crematorium staff can be present to see a cremation occur in real-time. To alleviate some stress on families who are accustomed to this, online video recorded playback of the cremation of a loved one is permitted.
The BAO has been preparing for a surge in deaths since late February with new information, regulations, guidance, webinars and communicating with our licensees, who are operators and staff at funeral homes, transfer services, cemeteries, crematoriums and hydrolysis facilities.
These measures apply to all deaths, not just those from or suspected to be from the COVID-19 virus. We realize this is a big added stress and imposition on families and the bereavement sector, which the BAO regulates as a designated, delegated provincial authority. The measures are in place as a necessity to save lives and to minimize the spread of the virus.
For more information please refer to our BAO COVID-19 Ready…together web section.