Beyond – previous issues
Our free quarterly online family magazine now reaches more than 440,000 people.
To read our latest issue, or to subscribe, please click here. There is no charge.
Read previous issues of the BAO's Beyond magazine here.
October 2023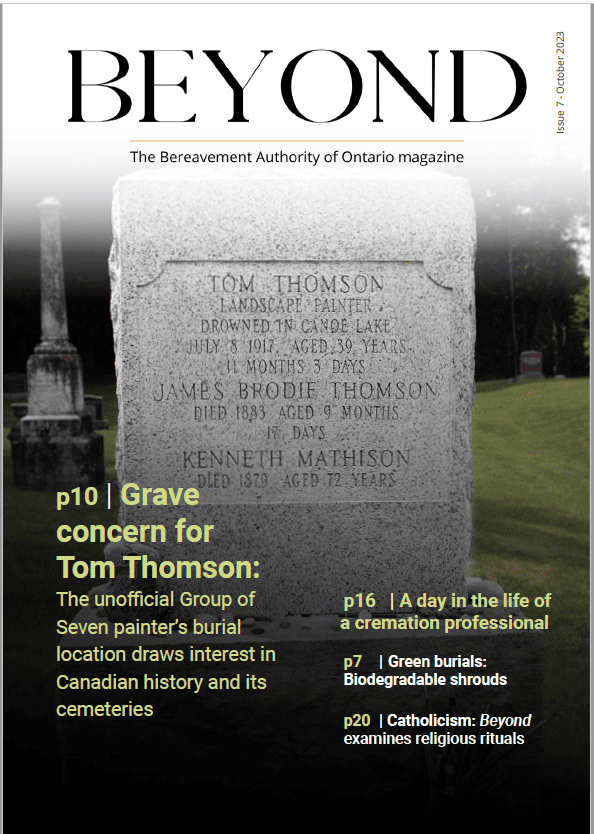 Magazine / PDF version
Beyond is a free all-digital, family-focused magazine providing useful and interesting stories about the bereavement care industry and why it matters to you. It is the magazine of the Bereavement Authority of Ontario, a government delegated administrative authority focused on protecting and informing families. Subscribe here.